Data Privacy, GDPR, Cyber Security Books and audio books.
Datplan's Coffee Book Range was introduced to give an understanding of the core subject matters relating to online security. Stripping back the padding of most books, the subject material is comprehensive, readable, and understandable. Due to this layout implementation of policy and procedures and user education guides can happen fast. The goal of Datplan's Coffee Book Range is that each book costs the price of a coffee and should be readable over that cup of coffee! 
If you are personally concerned or run a business then these books will give you the knowledge safeguard your online presence.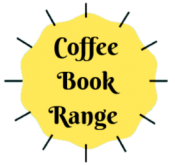 Data Privacy and the GDPR (General Data Protection Regulation's) ebook explains core requirements organizations should adopt to ensure compliance with regulatory and data privacy protection laws. The guide to getting started gives data privacy and security fundamentals and best practice based on the GDPR framework. This allows an organization to quickly introduce policy and procedure as well as staff education guides
Cybersecurity and cyber risk are an organization's greatest threat in today's online environment. Understanding cybercrime, who is targeted, the impact and what risk management steps can be taken is now fundamental for any size or type of organization. This book lays out the core areas of risk, how cybercriminals exploit these areas and steps to be introduced which can help protect company assets. 
Find Datplans Cyber security books on Amazon and Google. For a full cyber security software solution try the free trial download. To keep up to date on articles and all things cyber check out Datplans blog posts. Please contact us for any cyber security related topics, find out about our re-seller program or ESET Anti virus software solutions.